Digital single-lens reflex cameras (DSLR) and point and shoot cameras have seen tremendous improvements over the years. Without the need for film, digital cameras have the capacity to hold thousands upon thousands of photos, or hours' worth of video, all in the palms of your hands. But when deciding on a new camera, how do you know which option is right for you?
DSLR vs. Point and Shoot Cameras:
For serious photographers who need to utilize the many features found on DSLR cameras, own multiple lenses and accessories for various types of shots, the DSLR is irreplaceable. For people who enjoy photography as more of a hobby, a point and shoot camera is a great way to go, allowing for easy travel with minimal loss in quality.
A third choice is the camera included with your cell phone, which is slowly taking over the point and shoot market. These cameras have very small lenses to be able to fit into such a slim and compact design, so quality is usually a little less when compared to standard point and shoot cameras. As the technology surrounding cameras in cell phones continues to improve, you can be sure that eventually regular point and shoot cameras will be phased out of existence.
Contents [show]
Image Quality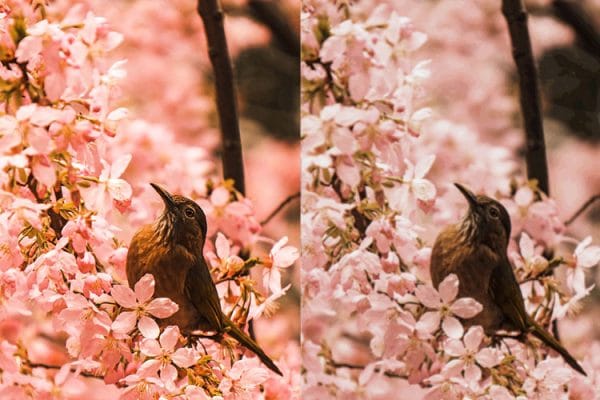 The quality difference between DSLR and point and shoot cameras keep getting smaller and smaller. Although a lot of companies use the term "megapixels" when describing how high the quality of the camera is, there are other factors that also affect how the pictures turn out. Point and shoot cameras have smaller image sensors when compared to DSLR cameras, resulting in grainier photos. Therefore, a DSLR camera with fewer megapixels can produce higher quality photos than a point and shoot camera with more megapixels. Image quality is still comparable between the two, though. Night shots taken on the point and shoot camera can come out more grainy, and if you experience this a lot, that might be a good reason to go with a DSLR.
When it comes to zooming options, it is important for the photographer to understand the differences between optical and digital zooms. With DSLR cameras, the package normally comes with a standard optical lens, allowing for zooming up to certain lengths without loss of quality. The majority of point and shoot cameras usually come with a minor optical lens, due to space restraints, and then switches to a digital zoom as you try to get in closer for the shot. This can cause a huge loss in quality and is not recommended for use for those who do not understand the nuances of using this feature.
Speed
Intertwined with image quality, the DSLR has faster shutter speeds, resulting in less grain, as previously stated. Point and shoot cameras can take longer to turn on and sometimes have shutter lag. Though the difference in speed can seem very minimal, when taking multiple shots one after another, the DSLR keeps up better. This can be an important feature for those taking pictures of fast-moving events, such as sports games.
Price / Maintaining Value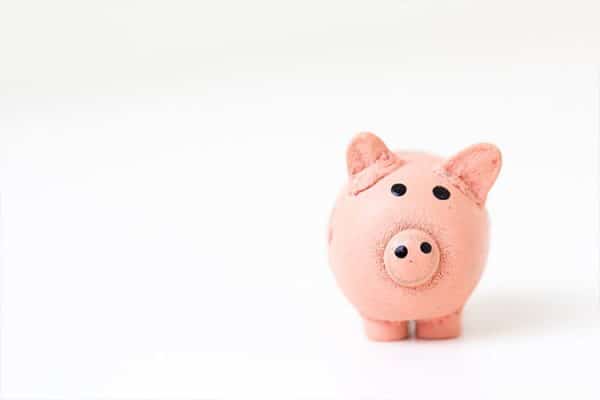 With technology seeing huge advancements on a regular basis, it can be hard to decide where to spend your money. Point and shoot cameras are usually cheaper than DSLR cameras, but the DSLR has the option of being upgraded.
Unless you are someone who loves to have the most recent technology, the point and shoot camera will hold up just fine for many years. With DSLR cameras, the initial price point is more expensive, and with lenses that can be purchased separately, allowing for upgrades down the line, the cost can quickly add up. If you decide that you want to replace the DSLR body, you can for a minimal price, and still make use of the lenses from your previous cameras. As long as you remain with the same brand, your lenses are almost always compatible with the new bodies.
To make it as simple as possible, invest in DSLR cameras if you plan to stick with them. As technology improves, so will the quality of cameras and the photos they produce. All you have to do is upgrade the base on occasion. With point and shoot cameras, every time a new version is released, you must buy an entirely new product. Over time, you will notice the savings adding up that comes along with DSLRs. In the short term, point and shoot cameras are more affordable and better for those not looking at a camera as an investment.
Size and Weight
The convenience of a point and shoot camera is one of its best features. For those who love to bring their camera everywhere with them, there is no contest – point and shoot cameras are the way to go. DSLR cameras are big and bulky, and depending on how many extra lenses and accessories you have, it can be quite a lot of equipment to lug around. A point and shoot camera easily slides into any pocket, ready to snap photos when you are.
Auto vs. Manual Mode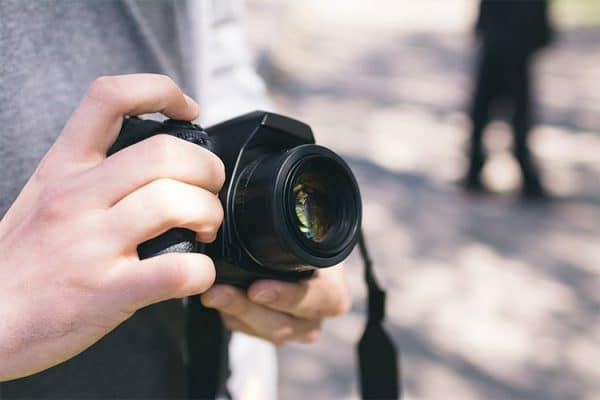 For most users, the auto mode will suffice for the majority of photos you take. Even though every point and shoot camera is different, as long as you purchase one that is newer to the market, you will be more than happy with the results. DSLR cameras have auto modes that are typically just as good, if not better, than point and shoot cameras.
The main thing for the consumer to consider here is if they will be using the manual mode a lot. This is a great feature for any DSLR camera, but if it is an option you have no intention of using, why spend the extra money on it?
To further clarify your options on a DSLR camera, here are some of the modes for you to be aware of, along with a brief description for each:
Auto mode: The lens will focus automatically.
Manual mode: Focus the lens yourself to clarify the main point of the image. In auto mode, there are times when it focuses accidentally on the wrong object.
Portrait mode: Provides extreme clarity of the object in focus, while blurring out the background.
Night portrait mode: Similar to the regular portrait mode but making sure to use the flash to help balance the darkness from the background with the lightness of the subject.
Macro mode: Helps provide focus on extremely small items. Please note that to achieve really close up shots, a separate macro lens is recommended.
Landscape mode: Tries to keep all objects within the frame focused.
Sports mode: Will use a higher shutter speed to reduce blurriness.
Some of these features may sound familiar, and that is because as digital cameras improve, new features are being released on point and shoot cameras to recreate these options that were once only available on a DSLR camera.
It is important to take these options into consideration when deciding on which type of camera to purchase.
The Bottom Line
For most people, the decision will boil down to cost and usage. For those who are on a limited budget and want to be able to go around and snap photos with ease, a point and shoot camera is for you. For those who like to have more control over the final result of a photo and are interested in some of the many different lenses manufactured these days (including wide angle, telephoto, macro, among others), a DSLR is definitely recommended. Just keep in mind the cost can easily rise when adding on all the accessories.
Professional photographers will always go the way of DSLRs, but the common shutterbug will be more than happy with a point and shoot camera. It is recommended that you take a trip to your local electronics store to check out the cameras in person. Size and weight can also play a role in your decision, and the only way to make these comparisons are in real life.
Some people like to own both options, and that is the ultimate setup for those who can afford it. Having the DSLR at your disposal comes in handy when you know you will be going to a place where you will want to capture all the sights and save them for memory road. For people who like to always have a camera with them, since you never know when an excellent photo op will arise, the point and shoot camera is easy to bring everywhere and can easily fill in when you don't have the DSLR with you.
No matter which option you choose, you will be able to capture and share all those precious memories for years to come.