corporate headshot is an essential image for creators, professionals, and businesses that need photos to use for branding, marketing, and promotion. There are many things to consider when creating a compelling and professional corporate headshot. In this article, we'll dive into the key elements of creating corporate headshots including wardrobe and appearance, cameras and lenses, lighting and modifiers, shooting locations, camera settings, and more.
What is a Corporate Headshot?
It's no secret that making a good first impression is critical when presenting yourself to the public. It's usually the all-important "first-impression image" for your prospective clients, employers, and business partners. Having a corporate headshot is the best way to ensure that you make a strong first impression when others see your resume, online profile, or portfolio website. It gives your audience a strong signal that you're a committed professional. It also allows you to present a cohesive brand image across all of your marketing and social media channels.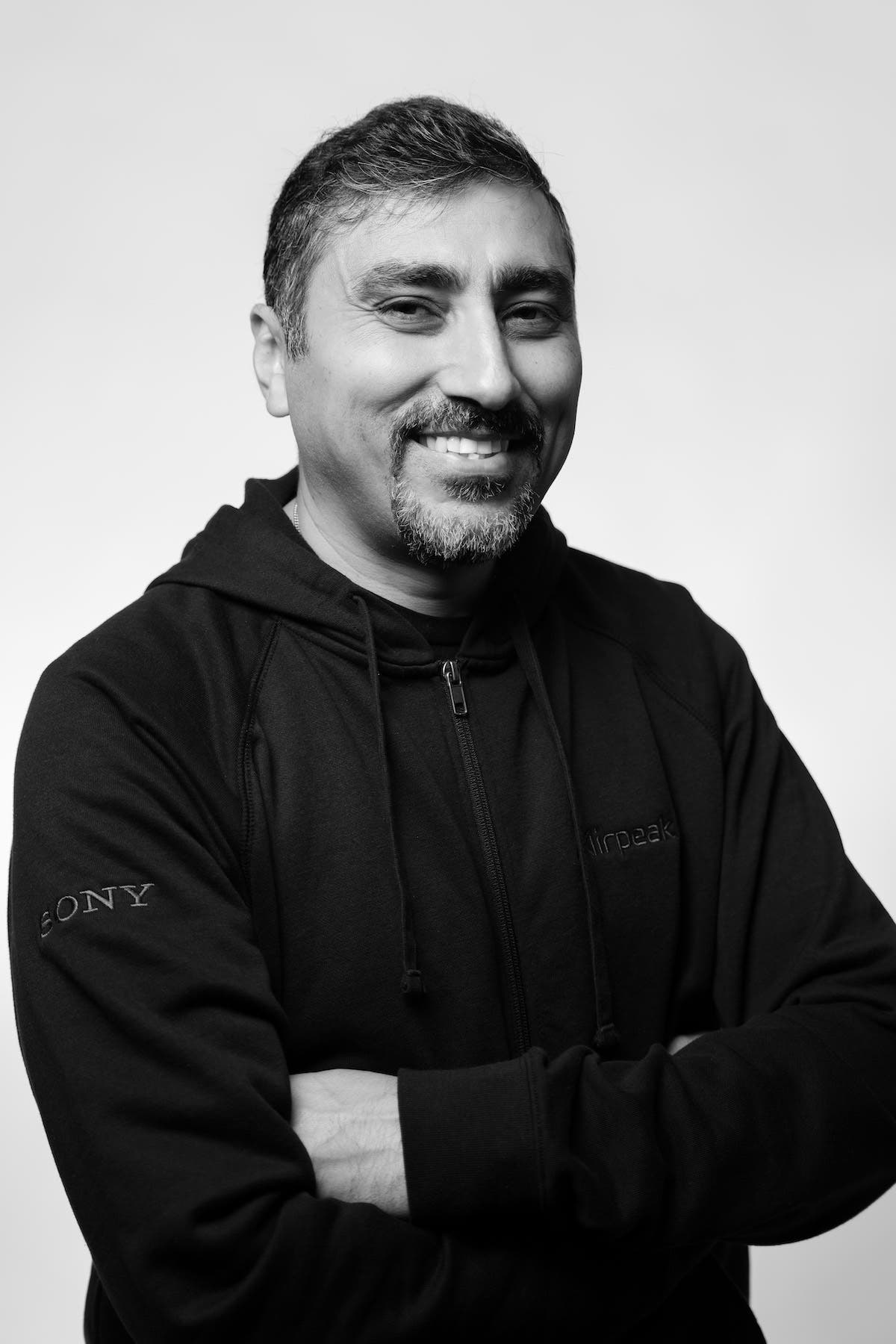 You can use your corporate headshots in a number of ways, including for job applications, professional networking websites like LinkedIn, online social media profile pages, within proposals to clients, and even for networking with other creatives.
Hair and Makeup
Being deliberate about hair and makeup choices is critical for looking professional in corporate headshots. In order to capture a professional appearance that represents your client's brand image, you'll want to focus on a natural look that isn't overly stylized and distracting. Corporate headshots should be a reflection of your client, their brand, industry, or corporate culture, so be sure to choose the appropriate hair and makeup that would be a good fit for the industry that your client operates in.
Ultimately, your goal is to present your client in a professional manner, so avoid any flashy hair or makeup that would take away from the professional image that your client is trying to portray, and ensure that the headshots you take are appropriately styled for the industry that your client operates in.
What to Wear
What your client chooses to wear for their corporate headshots is a very important consideration for a professional and polished look. There are some basic guidelines for choosing the appropriate attire for corporate headshots; including choosing natural color tones, avoiding flashy looks, and ensuring that your attire is a good fit for your given industry, culture, and brand.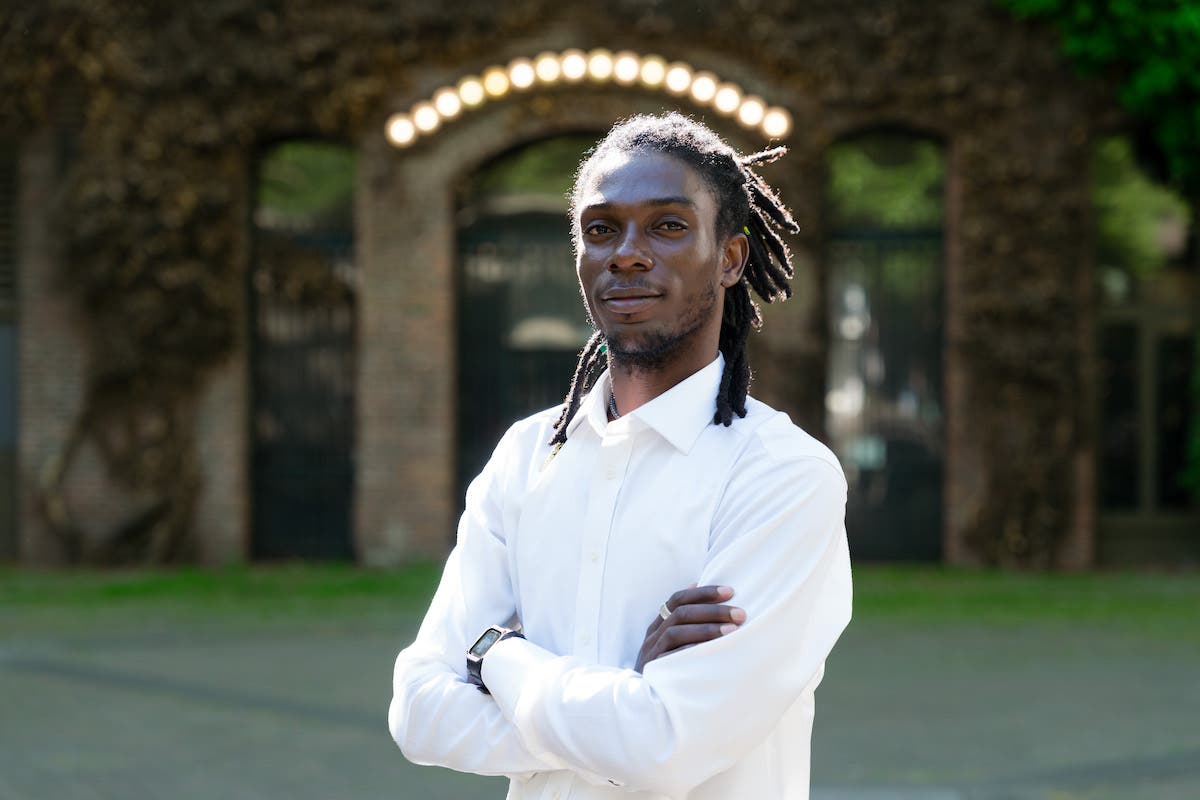 Solid colors are less distracting, ideal for a professional look, and can be accessorized with pops of color to add a bit of flair. Neutral tones like white, black, grey, and navy are all classic colors that work well for a professional corporate headshot.
It's also important to communicate with your clients to understand their needs and requirements. Good communication will ensure that your clients are prepared, and ready to create professional corporate headshots that stand out. If you need additional guidance, you can always consider hiring a professional stylist to assist with getting the right look for your corporate headshots.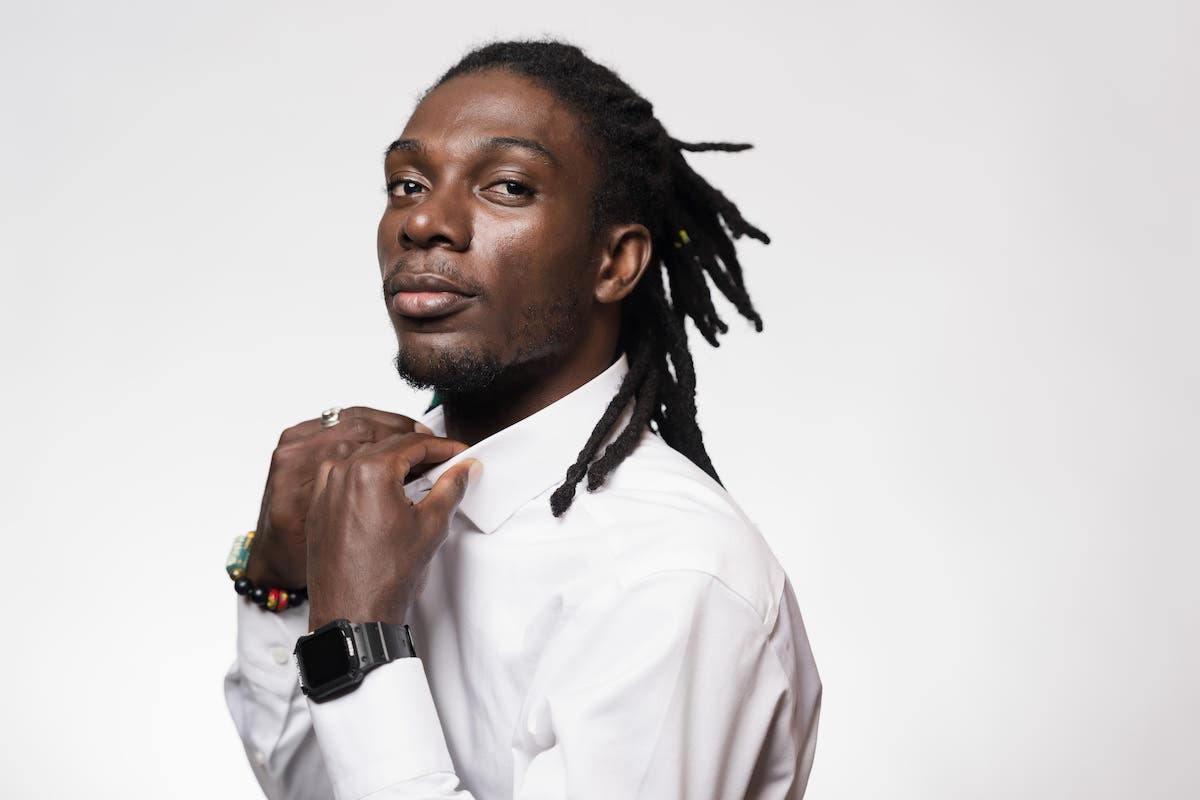 Gear for Corporate Headshots
Choosing the right gear for corporate headshot photography can take your images to the next level, and ultimately result in happy clients.
Camera and Lenses
I personally choose to shoot with the Sony Alpha 1. You should use a professional full-frame mirrorless camera that offers high resolution and excellent ISO performance. Having 50 megapixels of resolution gives me the flexibility to crop and get the perfect composition in post, while the excellent ISO performance allows me to deliver clean images with minimal noise.
The next choice that I usually make is to decide on which lens I'm going to take to my shoot. I almost always have my standard zoom lens, the Sony FE 24-70mm f/2.8 GM Lens. This is an essential lens for corporate headshots, because it offers a super versatile focal range, a wide f2.8 aperture, and excellent autofocus. I'll usually pair it with a couple of prime lenses, like the Sony FE 85mm f/1.4 GM Lens, or the Sony FE 135mm F1.8 GM Lens. These primes are the classic portrait focal lengths and offer excellent image quality.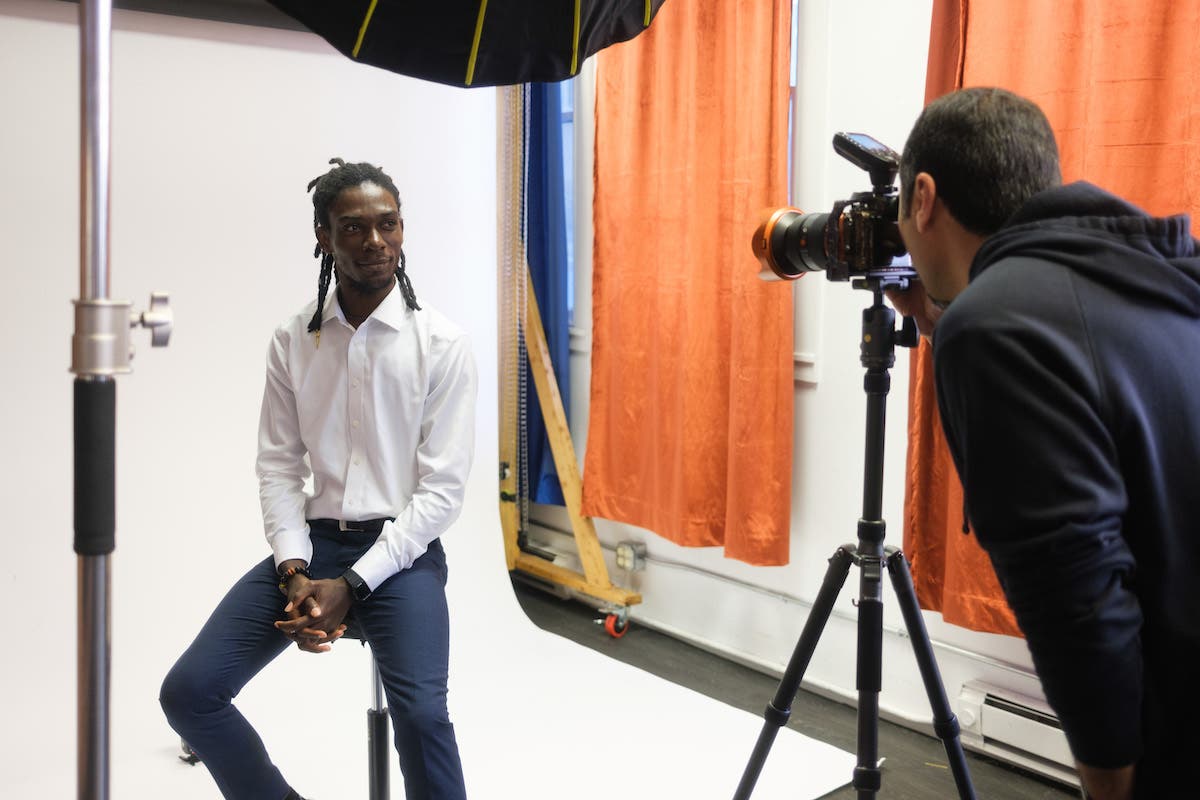 Accessories
The next gear item that I'll usually take is my Vanguard VEO 3 GO 265HCB 26mm 5-Section CF Travel Tripod. It's lightweight, sturdy, and allows me to have a consistent composition when shooting a series of corporate headshots. Shooting on a tripod also ensures that I capture sharp images, since I don't have to contend with any focal plane movements due to my hand moving or blurry images from slower shutter speeds.
When it comes to lighting corporate headshots, I'm a big fan of combining power with size and portability. That's the main reason why the Flashpoint XPLOR300 Pro is my main strobe of choice. It packs plenty of power, while being lightweight and easy to travel with.
In order to create a 3-light setup with my main light, I'll usually add the Flashpoint eVOLVE 200 as my fill light, and the Flashpoint Zoom Li-ion R2 TTL On-Camera Flash Speedlight as my hair or kicker light.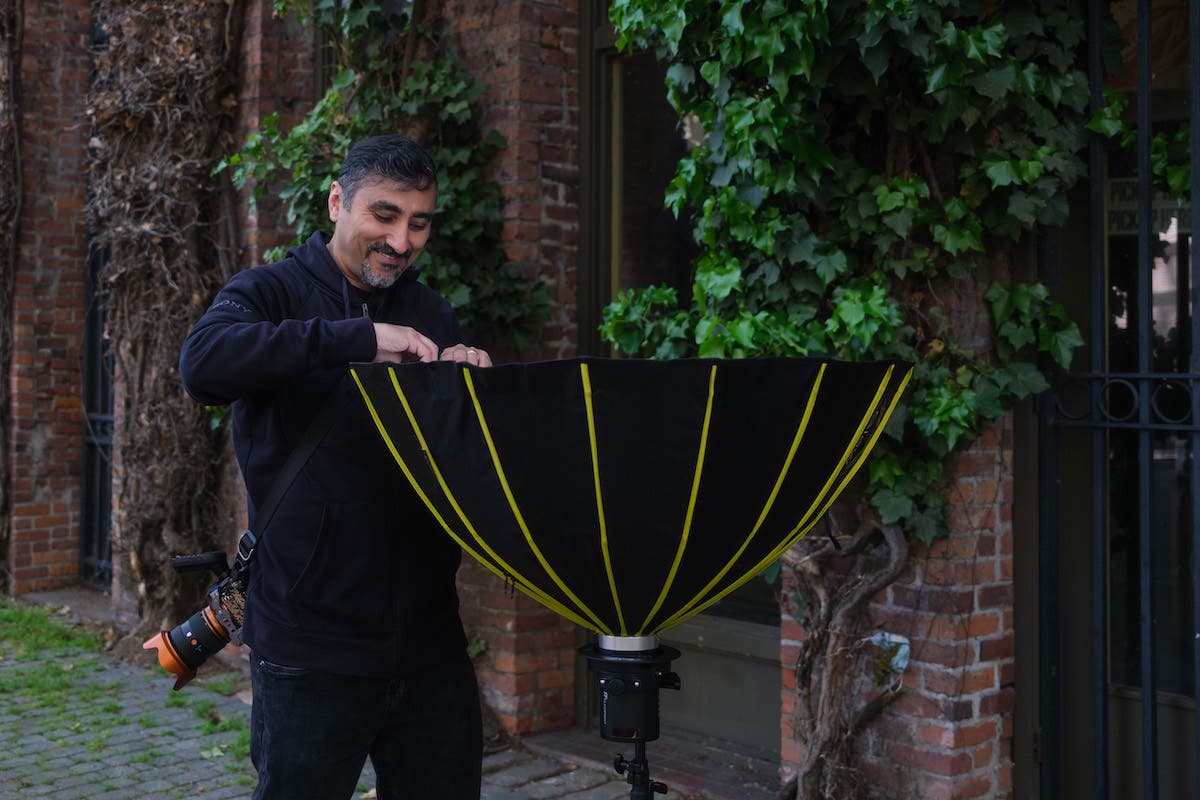 I use Flashpoint Glow lighting modifiers for all of my corporate headshot photography. They're built with high quality materials, are lightweight, and, most importantly, easy to use. My main modifier is the Glow EZ Lock Parabolic Softbox for my XPLOR 300 Pro. I use the Glow EZ Lock 16×48″ Quick Strip Rectangle Softbox for my fill and kicker lights.
Camera Settings for Corporate Headshots
When setting up your camera for corporate headshots, be sure to pay attention to the following settings:
Aperture: I usually shoot corporate headshots with an aperture of f4 to f11. This ensures that I have enough depth of field to get my subject in focus, and that I maximize the optical performance of my lenses.
Shutter speed: I typically set my shutter speed to a minimum of 1/250th of a second or higher. This is to ensure that I avoid any motion blur from my subject or camera moving during each shot.
ISO: I usually keep my ISO at its lowest value so that I maximize the noise performance of my sensor, and ultimately create sharp and clean corporate headshots. If I do need to adjust my ISO, I will typically only move between the "low-base" and "high-base" native ISO values of my Sony A1. Using only "base-ISO' values on your camera will allow you to get the best possible images from your sensor.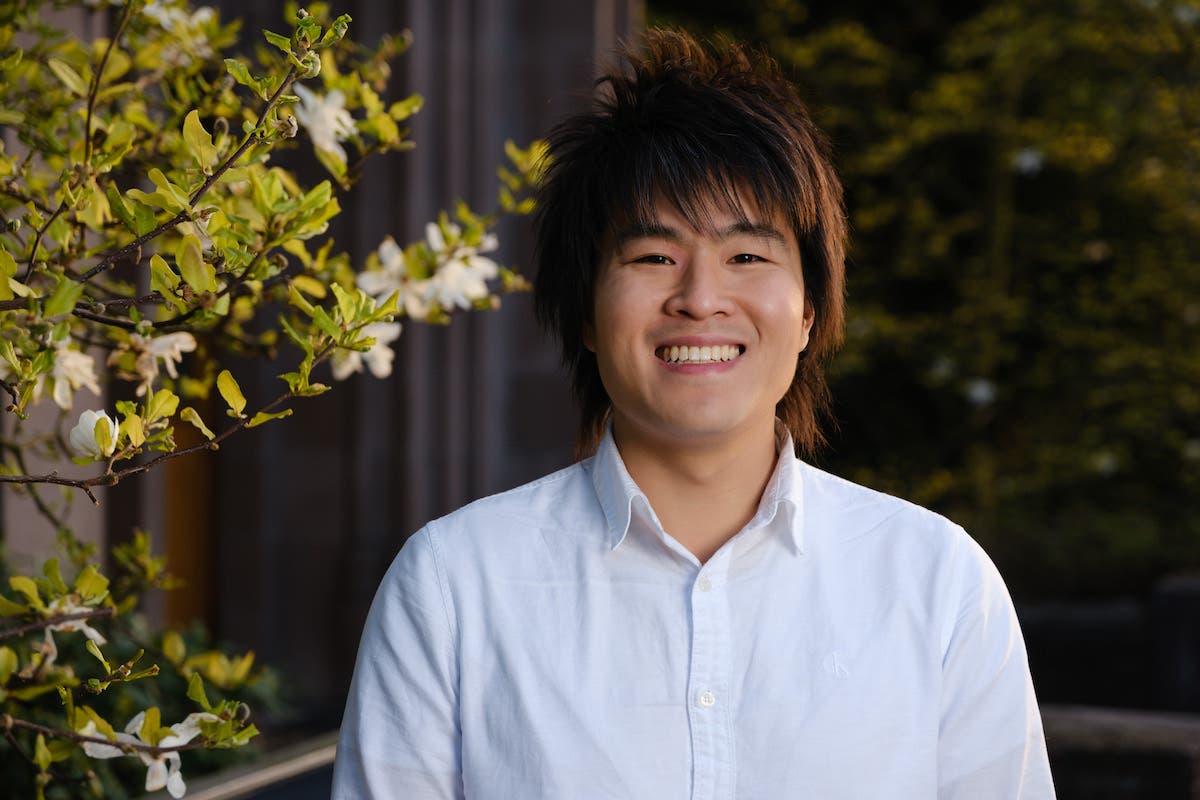 Location for Corporate Headshots
Choosing the best location for corporate headshots depends on the final look that your client is trying to convey. The finished images that you capture should align with the branding, corporate culture, or lifestyle that your client intends to market themselves to.
Depending on the aesthetic that you're going for, you can shoot in a number of indoor and outdoor locations, including:
Photography studios: These dedicated spaces offer a clean and organized location for capturing corporate headshots. They usually offer lighting gear and other accessories that make it more convenient to shoot, versus needing to bring a lot of extra gear on your own.
Outdoor and urban locations: shooting corporate headshots outdoors offers an unlimited number of backdrops to create a mood and aesthetic with. You can use nature, architecture, and cityscapes to create visual interest, connect with a target audience, and align with your client's brand image.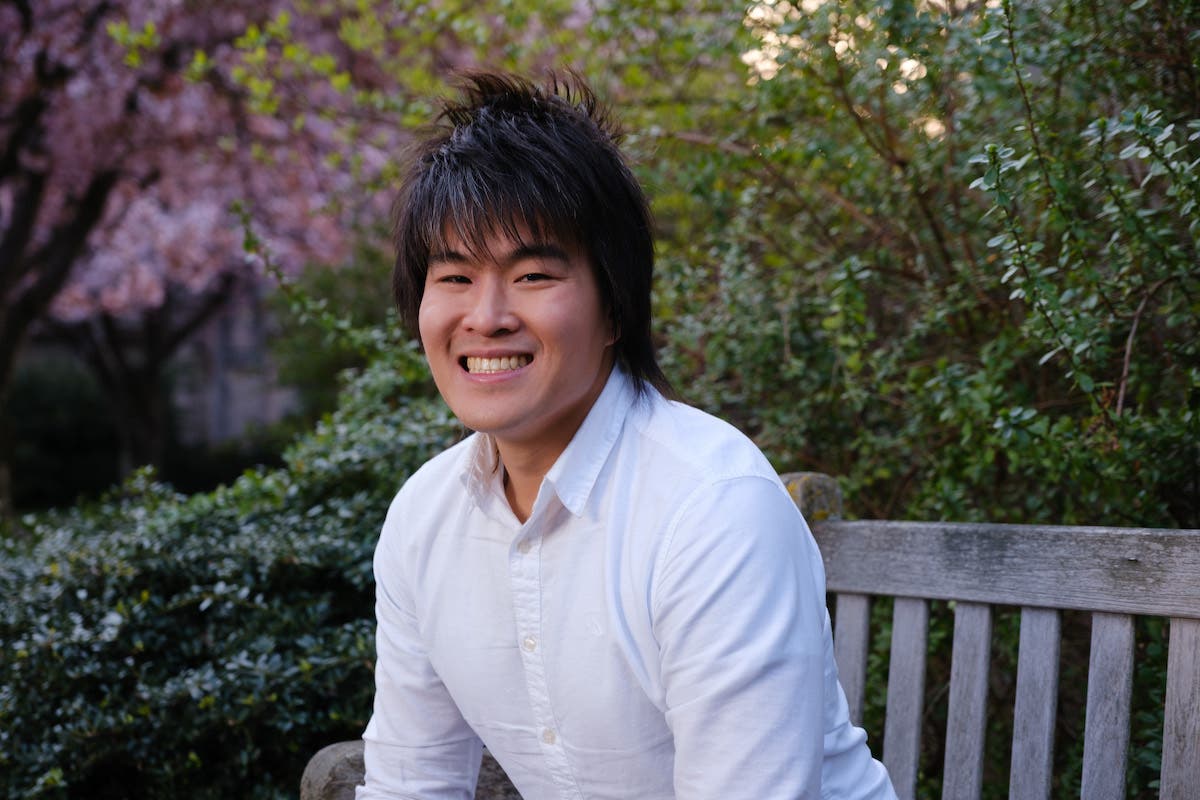 Posing for Corporate Headshots
Posing your subject for corporate headshots should be an interactive process. Be sure to make your client comfortable. Provide clear guidance on simple poses that aren't uncomfortable or feel overly staged. Having good communication and interaction with your client will result in images that are fun and have an authentic and natural feel.
There are several classic poses that you can use for corporate headshots, depending on your subject's personality, brand, or industry. These are all pretty simple, so give each them a try and see which one works best for the aesthetic that your client is wanting to convey.
The slight angle pose is where your subject turns their body slightly away from the camera, yet still maintains eye-contact with the camera. This pose works well for a casual and friendly aesthetic.
The classic corporate headshot pose is as simple as it gets. Have your subject face the camera directly, and give a clean and simple look to the camera. This pose works well for a professional and approachable aesthetic.
The arms crossed pose is another classic corporate headshot pose. Having your subject cross their arms gives a sense of authority and confidence, and works well for images of senior executives and other positions of power. Try to balance this pose with the proper posture and friendliness, so your final image still conveys friendliness and approachability.
Tips for Taking Corporate Headshots
There are some useful tips and common pitfalls to avoid when taking compelling corporate headshots.
Use Soft Light
Shoot with soft lighting, and avoid harsh lighting whenever possible. Hard light and harsh shadows do not look good in professional corporate headshots, which is why I'm always looking for open shade outdoors, or shooting with lights, softboxes, and modifiers in the studio. Try to avoid unflattering and harsh shadows by only shooting with soft and diffused lighting.
Playful Poses
Have fun with your posing, and ensure that your client doesn't look stiff and uncomfortable. Creating a natural looking corporate headshot is a combination of a number of factors, and helping your client to create natural and authentic poses is one of the most important factors.
Communicate Ahead of Time
Wardrobe, hair, and makeup can make all the difference between an average or a stellar looking corporate headshot. Be sure to communicate with your client in advance. Ensure they're prepared with the correct attire, hair, and makeup that will convey the look that their target audience will connect with.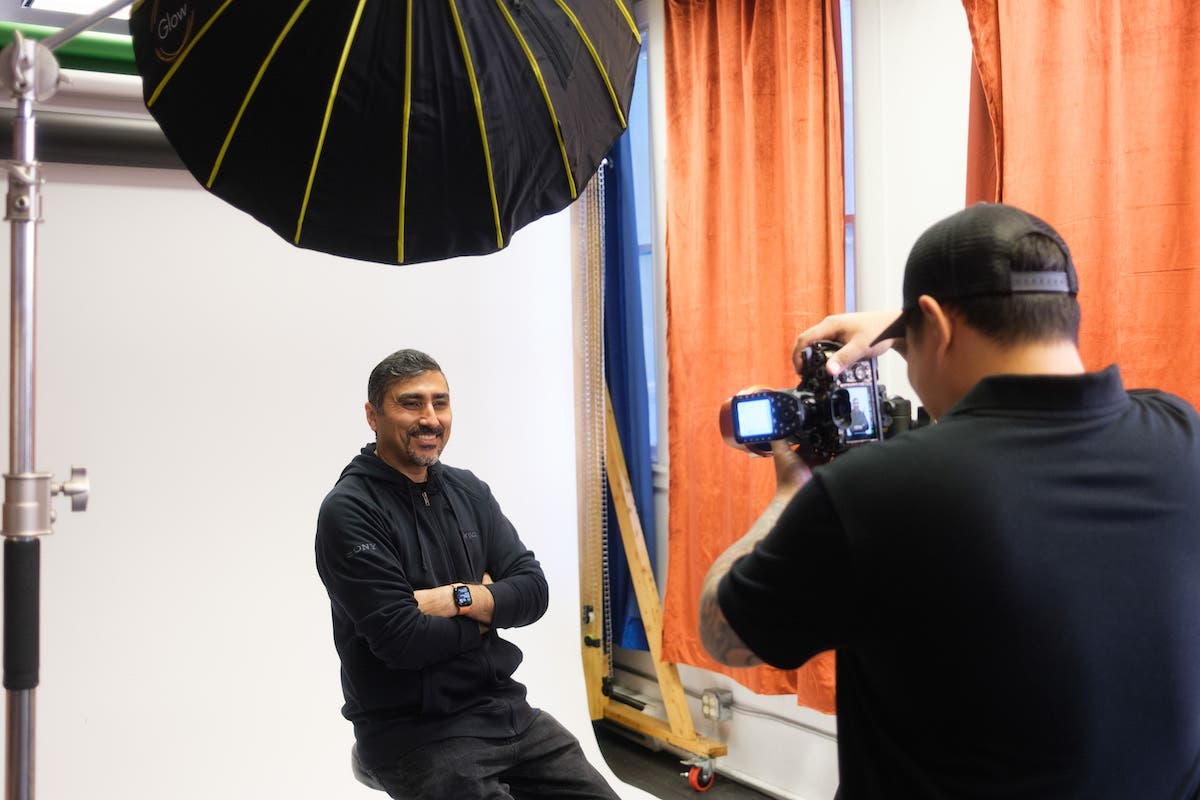 Eye Contact is Key
Avoid headshots where your subject is not looking at the camera. It's important to ensure that your client is making eye contact with your camera. This ultimately results in their audience connecting with them when they look at their headshot. Looking off into space is a quick way for your audience to disengage with your headshot and should be avoided when possible.
Remember Composition
Composition is key, and can help to enhance the overall look of your corporate headshots. Be mindful and deliberate when choosing the best composition for your images. Great compositions can help to lead an audience to important elements of an image, and create visually pleasing ratios and balance to your headshots that will make them more engaging.
Don't Over-Edit
Don't over-edit your headshots. The goal of a good corporate headshot is to look authentic, natural, and be a representation of your client and their brand. Maintaining a clean and modest approach to your post-processing will help to convey that sense of authenticity in your images.
Conclusion
Creating impactful and compelling corporate headshots is really not that difficult. It's all about following these simple steps, having the right gear, and making sure you have a good understanding of your client and the brand image that they're wanting to convey to their audience.
Be sure to have fun while creating amazing corporate headshots that your clients and partners will love. Practice makes perfect, so remember to practice the tips and advice in this article.