Hello Photography and travel fans, I am Sebastian Jacobitz. Earlier this year I had the pleasure to spend a few months in Southeast Asia and since photography is my passion, i wanted to photograph Sulfur miners that are covered in toxic smoke and elephants in the Thai Jungle. In this article, I will share my experience on what makes a great travel camera and what You should be looking for when buying a camera Yourself.
First of all, I want to make clear that I traveled with the FujiX100F. It is by far my favorite camera for several reasons and for traveling, it does meet a lot of demands.
Contents [show]
Take it Easy
When it comes to traveling, I like to take my camera with me for the whole day. There are so many interesting things to experience and I don't want to be let down by heavy gear. A lot of photographers make the mistake to carry as much photography with them as possible. They are afraid that they might miss something and because the trip might be a once in a lifetime experience, they want to be prepared for everything.
Well, I kind of understand this fear, but I don't think it really justifies bringing multiple lenses or even cameras with You. In my experience, one camera and maybe one or two lenses are all that You need. My X100F doesn't even have interchangeable lenses and I was out there photographing only with a 35mm lens.
I don't have the feeling that I missed anything and I enjoyed the trip very much. In case the focal length might be a bit short, You also have a lot of room to crop in modern cameras.
So my first tip would be to not go crazy on gear. Rather take it easy and decide to take only one camera body and up to two lenses with You.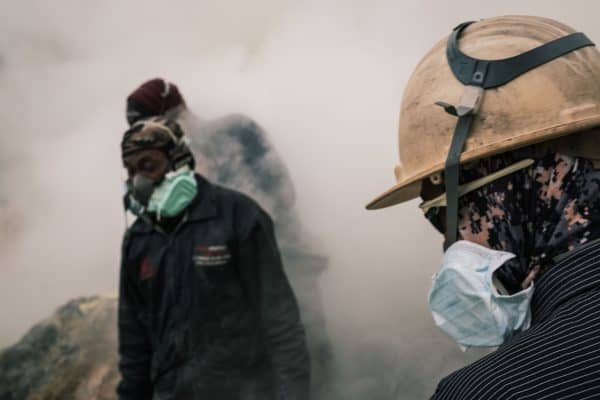 Which Camera Should it be
Now we get to the more interesting part. Which camera should You get if You are going on a trip Yourself?
This depends very much on how much You are willing to spend and what Your interests are. When it comes to image quality, most digital cameras do offer a good quality. From compact cameras that cost maybe only $300 to full-frame beasts like the newest SonyA7. Of Course, there might be a slight difference, but in most cases, it isn't noticeable.
If Your first goal isn't to make very large prints for an exhibition, then a compact camera might already do well enough. I photographed with the RicohGRII for quite some time and one picture made it to an exhibition. The image quality was still decent enough and if You are searching for a very light travel buddy that is easy to use, then the RicohGRII is one of my favorites.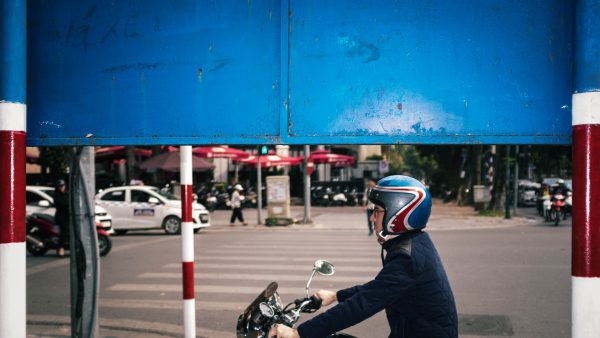 Mirrorless vs DSLRs
However, I do understand when You want to have the feeling of a "real" camera in Your hand. The RicohGRII might be great when it comes to image quality, but it doesn't have a viewfinder, which does spoil the fun a bit.
Going forward and investing a little more money, there is always the battle between the systems of mirrorless cameras or DSLRs.
Personally, I would prefer mirrorless cameras all day. They are very light, more compact and the electronic viewfinder does have very neat features. The only thing mirrorless cameras lack behind is the battery power. But with a few spare batteries that is easily solved.
Which Brand
For traveling You can go with pretty much anything from Sony, Fuji, or Olympus. Every manufacturer has its advantages and disadvantages.
Sony is known to produce mirrorless full-frame powerhouses. The cameras are top notch and deliver one of the best image quality that is available right now. However, that does come at a cost of more than $3,000 for the newest models. If You don't want to spend that much money, You can also go with cameras from the previous generation. They are still great for traveling and You can save some money that You can invest in a longer trip or some more entertaining during Your travel time.
Fuji does very well cameras all around. They have great lenses, good price-performance and are very versatile. My X100F might not be for everyone, as it does have a fixed lens and does require some experience. But other camera models like the X-E3 do allow You to change the lens, so You can go with Your favorite zoom lens, or try different prime lenses.
Olympus and its micro four-thirds sensor are great if You want to have a really small camera. Their size allows them to carry them even in the smallest bags. For traveling, their light weight makes them ideal, if You plan on having a camera ready at all time. Most of their camera models also feature a tilt and flip screen which can come in handy at times.
Be Familiar with the Gear
This overview of the different camera brands and which You might choose for Your next trip is more geared towards people that wanted to buy a new camera anyway and have some time to get familiar with it.
I see a lot of people, that are investing heavily in new gear because they hope they can create better pictures with a new camera. More often than not, they come home very disappointed, because the "camera" wasn't able to meet their expectations. The truth is, that they weren't familiar with their gear and how to use it.
Therefore, if You already have a camera and are quite satisfied with it, switching to a new camera just for the travel might not be worth it for You. If You want to invest some money into new gear nonetheless, then You should either stay within the same brand for the camera or invest in new lenses or other equipment. A good shoe or a better camera bag can make Your life much easier, than a new lens that You aren't using anyway.
Enjoy the Trip
The most important aspect is for me to simply enjoy the trip. I don't need to always have my camera with me or be on the hunt for the next best picture. Sometimes it is just great to be in the moment and enjoy the time.
I feel that my X100F can give me this comfort and if I want to I can carry it all day, but I can also put it away if I just want to experience all these new impressions. Going with a smaller and lighter camera can help You to focus more on the experiences rather than feeling forced to take great pictures.
Have fun while traveling and document these awesome stories with Your camera.